02
Syringe support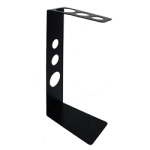 A handy and stable support which enables to hold the syringes.
Reference : C004001
03
Finger switch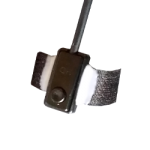 The finger switch replaces the pedal which is directly connected to the dispenser
Reference : CADAP
04
Trap filter
A trap filter for the syringe adapter which prevents the fluid to move back up in the dispenser.
Reference : PDS-881
05
Regulator filter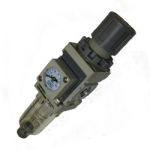 The regulator is equipped with a drying filter which purifies air. It is recommended for dispensing cyanoacrylate.
Reference : FLT05
06
Needles kit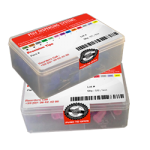 A selection of 50 PosiDot needles for the Air-Pulse dispenser.
Possibility of a bulk packaging to get a bigger quantity.
07
Data sheet
08
Features product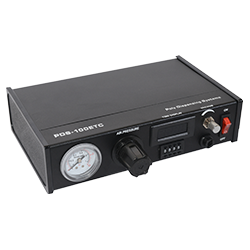 Time/Pressure dispensers are recommended for a continuous, repetitive and calibrated dispensing of fluids. This equipment can dispense fluids from low to high viscosity – Whether it is liquids or pastes.